Pure Desert!
unforgettable adventure
Pure Desert!
unforgettable adventure
Pure Desert!
unforgettable adventure
Pure Desert!
unforgettable adventure
Pure Desert!
unforgettable adventure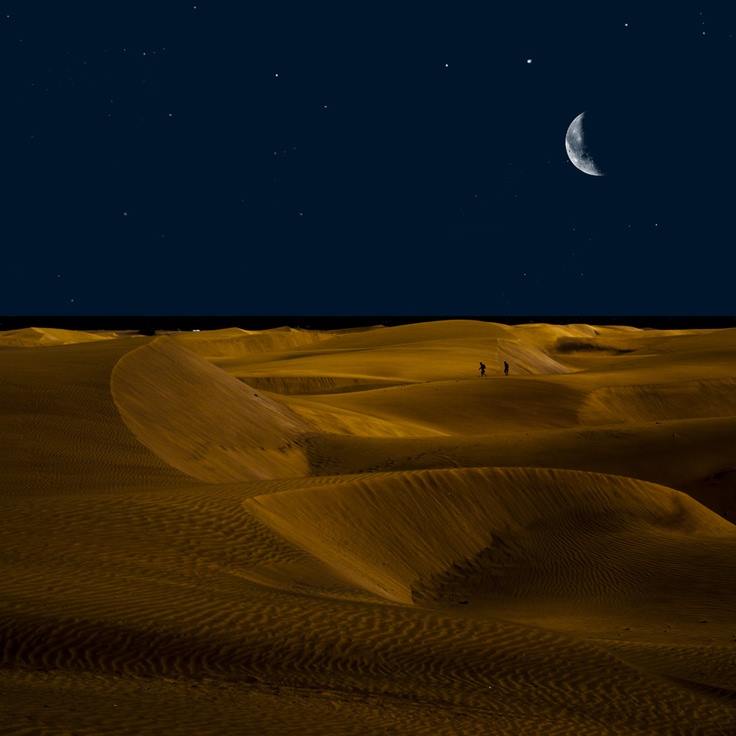 Places that no one will show you!
Our adventure will take to the most remote area of the globe!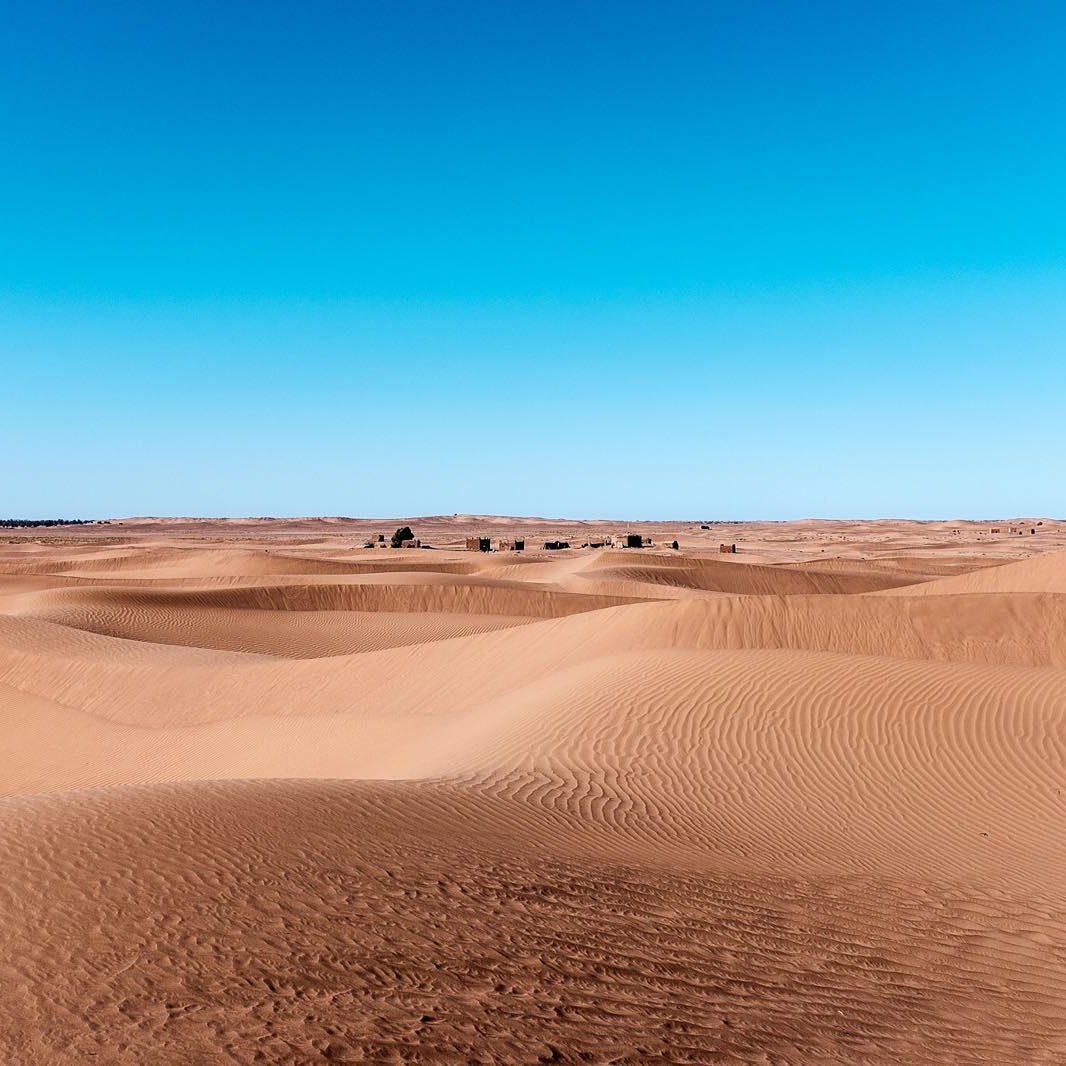 Which way you want to go? Let's choose your trip destination together

Lets go!
Pure Desert is your gateway to an unforgettable holiday in Morocco. We wish to share our passion and knowledge of Morocco with visitors, and to show them the beauty and hospitality of our country.
Pure Desert offers a range of 4x4 tours with trekking holidays in the Atlas mountains, Sahara Desert, along the Atlantic Coast and tailor-made tours, including the Imperial Cities, desert camps, and beyond.
What to take with me?
Pen – your first step is to fill in a landing card which you will need to hand over to immigration control at the airport.
Travel insurance.
Our contact numbers.
Personal hygine accesories like tissues, wet-wipes, small towel. Remember you travelling to a remote area where shops are different than in large cities.
Sealable pouches or plastic bags to protect your devices from desert dust.
Sun protection (sunscreen, sunglasses, hat).
Appropriate footwear – for the desert pick trekking sandals or light trainers, walking boots are not recommended. For mountain treks, pick canvas walking shoes over heavy leather boots.
Jacket or fleece to shelter you from the cold of the desert nights.
Comfortable clothes for the hot days.
Socket adapter if your devices use non-european plugs.
Small torch.
Currency
The Moroccan currency is the Dirham (MAD) and is a closed currency. And although it may be possible to purchase it at certain airport forex desks, we recommend that you simply use an ATM on arrival (at the airport or in town), or change USD, GBP or Euro at a bureau de change. There will be ATMs in towns on the way from Marrakesh (e.g. Ouarzazate, Agdz, Zagora, Taznakht).
There is need to carry large amounts of cash with you (just to cover lunch, drinks, souvenirs, etc). Credit cards may be used in Marrakech riads/hotels, upscale restaurants, bars and large shops and some of carpet cooperatives may also accept them.
Please remember that outside of cities, rural shops, cafes, and guest-houses will only accept cash.
To give you an idea of exchange rates £1 = 12.5 MAD, €1 = 10.8 MAD and $1 = 10 MAD
Bottles of water (1.5l) cost around 6-10 Dirham, small coffee or mint tea around 12-15 Dirham, short taxi ride in Marrakech no more than 15 Dirham, lunch/snack around 80 Dirhaam each in the main square of Marrakech, lunch on tour no more than 100 Dirham each (with a drink).
Tours
To us, the tour is all about your experience, so please let us know what would you like it to be and we will make it truly yours. However, if you are not certain what to expect, below are some of the most often requested tours.
Erg Chebbi is a dune field of about 22 Km from north to south and about 5 Km from east to west at the widest point. The highest dune, 884 m, is in the north. Among the dunes there are several oasis and you can easily get water just by digging a little. The trip to the oasis starts with a long route by road which is an experience itself geographically speaking, and also because of the numerous stops to cool down and get in contact with the people.
Day 1
We Depart from Marrakech at 09:00 in a modern, air conditioned transportation. We travel over the Atlas mountains, enjoying the magnificent views of the surrounding countryside below and we visit the Kasbah of Ait Benhaddou. This journey takes approx 3h. From there, after our break, we continue to Ouarzazate (approx 1 hour or so) for lunch break & Sightseeing. Lunch is available in the local cafe's. After lunch, we continue along the route of The Dades Valley to reach our guesthouse where we will stay for the night. The guesthouse offers Private ensuite rooms and an evening meal and breakfast are included.
Day 2
The next morning we continue along the Dades valley, visiting Dades Gorge, Todra, Todra Gorge and other interesting sites, making our way to Merzouga. At Merzouga we explore the village and meet our Camels who will take us for 1 and a half hours into the Dunes to reach our desert camp at Erg Chebbi. Each person rides their own Camel. The Camel trek is usually just prior to sunset, so that you may enjoy the sun setting over the landscape from the top of the Dunes. Once we arrive at the Desert camp, we are greeted with a cup of delicious hot minty tea and we spend the evening under the stars, on the dunes and beside the warmth of the fireside. We enjoy a locally cooked meal of Tagine or couscous (vegetarians are catered for with vegetable tagine), a drum party and story swapping. The camp has toilet facilities. Those that wish to can sleep directly under the stars, but there are Bivouacs for everyone. The stars in the desert are a great opportunity to see as their are no artificial lights around and you can fully appreciate the glory of the skies above.
Day 3
Wake up early, just prior to sunrise, we have a 1h30 camel ride at sunrise to explore the area further and we head back to Merzouga on our Camels. When we reach Merzouga, have breakfast & have the opportunity to shower and then we begin our journey through the stony desert and over the Atlas mountains, with plenty of stops for photos, exploring and lunch as we return to Marrakech. The usual arrival time in Marrakech is between 17:00 and 18:00.
Day 1
We start in the morning in M'hamid with camels (dromedaries). After an approximately 3-hour camel ride through rocky deserts (Hamada) and sand desert (Erg), we will stopp in the shade of the palm trees of the oasis Rass Enkal and have lunch and relax. We will proceed to the holy shrine of Sidi Naji nomads, where we will have dinner and camp for the night.
Day 2
After breakfast and loading the camels our route takes us by Bousina where we spend our lunch break . From there, we move on to the great sand dunes of Erg Ezahar. There we spend the evening and the night.
Day 3
After an absolutely silent and stars busy night, we continue after breakfast and hid for the oasis Lahdaibate, where we will have lunch and spend our midday rest. Our goal for the evening is then the Qued Enaam, a dry river bed, where we enjoy our last dinner together and spend the night .
Day 4
After breakfast we load the camels and move back to M'hamid .
Day 1 – Marrakech – Ait Ben-Haddou
Transfer from Marrakech by 4×4 vehicle with driver-guide to the UNESCO World Heritage Site of the fortified village of Ait Ben Haddou. Traverse the High Atlas Mountains via the highest main road pass in Morocco (at 2260m), offering some exhilarating driving via lush valleys and traditional Berber villages. Take the route to Telouet (for the Kasbah Glaoui) and then follow the course of the beautiful Ounila Valley, in the mountain foothills, to reach Ait Ben Haddou. Ait Ben Haddou is essentially a living museum, comprising a ksar and has been used as the backdrop in many international movies. You will overnight just outside this village, in a restored kasbah guest-house, with evening meal & breakfast included.
Day 2 – Draa Valley – Erg Chigaga
Early morning transfer to the great dunes of Erg Chigaga, via the Draa Valley, Zagora and M'hamid El Ghezlane (at the end of the paved road). The Draa is Morocco's longest river and the drive south along the valley is punctuated by glorious palm oases and crumbling kasbahs. Drive off-road for 2hrs to reach overnight camp at the foot of the tall dunes before sunset. Take a camel ride. Overnight at the camp with evening meal & breakfast included.
Day 3 – Lak Irique – Taznakhte – Marrakech
Greet the new day from a vantage point at the top of a dune before breakfast. Early morning transfer back to Marrakech. Exit the desert a different way, via a dried river course and the vast dried salt flats at Lake Iriqui, to reach Foum Zguid (approx. 3 hours off-road journey). Follow the route northwards via Tazenakht to once more join the route across the High Atlas mountain range. Expect to reach Marrakech by the late afternoon/early evening.
Pure desert
Pure Desert is an experienced tourism services team managed by Brahim, Berber from M'hamid El Ghezlane, Zagora province. Brahim have been raised in the Sahara Desert region and his work has taken him throughout Morocco.
We offer services of both English and French-speaking guides and remain flexible to help create your ideal holiday in Morocco.
Our holidays are available for small groups, single travellers, couples and families. There are no fixed departure dates.
Please get in touch to discuss your requirements in Morocco.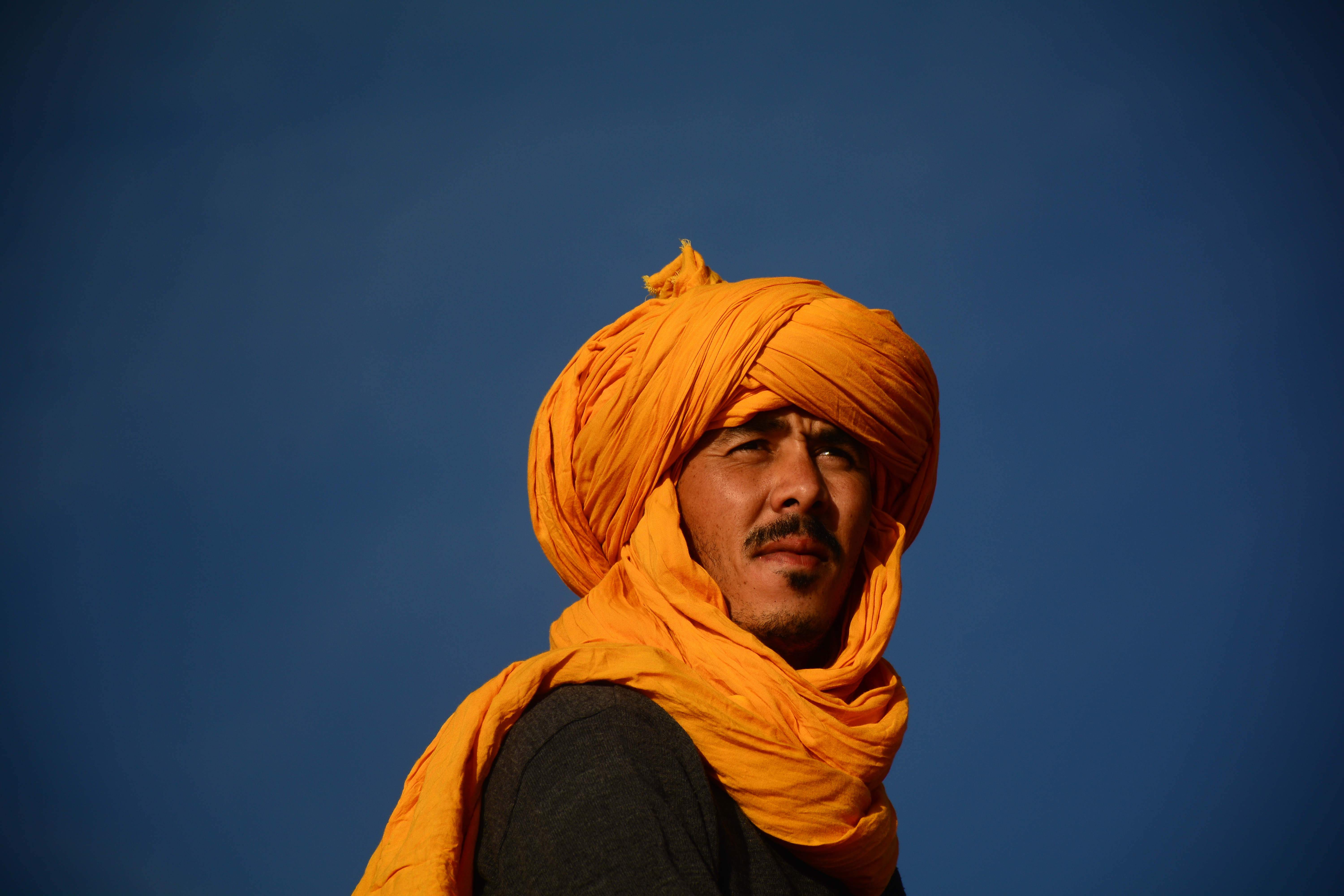 Brahim Labdaa comes from a long family line of Berber nomads who have spend all their life moving from one place to another among the great dunes of the sahara desert. Brahim took all the wisdom and strengh the desert offered him since his early days.
Born and raised in Mhamid el ghizlan right on the edge of the glorious Sahara and with a great deal of travels among the desert and Morocco Brahim is one of the most experienced guides you can meet. Not to mention his ability to navigate within harsh conditions. Brahim is also known to be a kind, funny guy to be around while you enjoy the beauty of the wilderness.
Gallery
Photos and videos showing spectacular moments!
Contact
Interested? Let us know!
Email
Phone
+212 6 21 28 11 06
+212 6 78 30 02 87
Address
Brahim Labdaa
Dr aarib Centre
M'hamid El ghizlane 47402
Zagora
Morocco